The talented and popular
Sara Rosett
is doing a cyber tour for her latest Mom Zone Mystery,
STAYING HOME IS A KILLER
, and I'm delighted she agreed to participate in a GCC Does Hollywood blog entry.
I asked Sara how she'd pitch the book to a busy movie studio exec, and here's what she said:
Ellie cuts clutter—in closets, that is. A professional organizer, she sorts for a living. Her ordered world is thrown into disarray when a friend's death looks more like murder than suicide. Toss in her husband's deployment and her daughter's separation anxiety, and Ellie's got to sort clues from chaos.

Sounds filmic to me! Here's how Sara would cast it: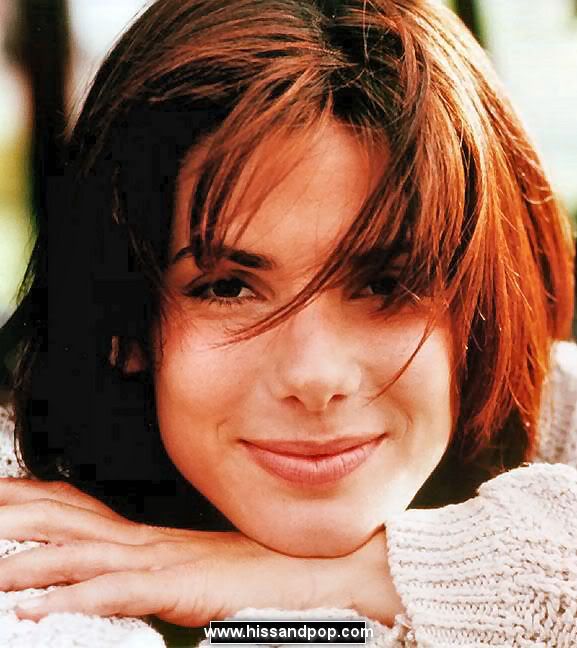 Ellie: Sandra Bullock—because I think she'd get the blend of seriousness and humor

Mitch (Ellie's husband): Val Kilmer—loved him in The Saint

Livvy (Ellie's daughter): don't know any actor this young—Livvy's only 18 months old!
Penny (mousy art historian): I'm totally stumped on this one. It would have to be someone who's self-effacing and not concerned about her appearance at all. (Editor's note: May I suggest Glenne Headly? She's a wonderful actress we don't get to see enough of.)
Abby (Ellie's best friend): Kelly Ripa has the right blend of enthusiasm and the tendency to say exactly what's on her mind, but Abby's more of a full-figured gal with dark, curly hair.
Will (Penny's husband): Matthew McConaughey—he's got the lackadaisical air about him--he'd be perfect for Penny's careless husband.