I'm thrilled that today's GCC Does Hollywood blog entry is about a bold new YA novel, GRAFFITI GIRL, by
Kelly Parra
. The book is getting great buzz, and who knows ... maybe this one really
will
wind up on film.
In the meantime, here's how Kelly would pitch it to our fictional producer:
GRAFFITI GIRL is about a Latina artist who is torn between two boys—one who paints classic art and the other who uses the streets as his canvas. Soon she's divided with family obligations, friendships, and her art. She realizes her newfound acceptance may come with too high a price.
And here's her dream cast: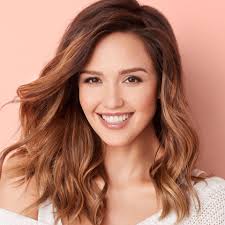 I think Jessica Alba in her Dark Angel days would have been a great candidate for my heroine, Angel. She knows how to play tough with a soft vulnerability.
And then there is Miguel, the bad boy leader of the graffiti crew...maybe Jesse Metcalf known for Desperate Housewives and John Tucker Must Die. He's the closest to any resemblance of the Miguel in my head.
And for classic artist, Nathan...Milo Ventimiglia from Gilmore Girls and Heroes. :) Because I just like him so much!
GRAFFITI GIRLS is in stores now, so if you're shopping for a gripping YA novel, keep an eye out. It's also available from online booksellers including
Amazon
,
Barnes & Noble
and
Powells
. For more information, visit Kelly's website,
kellyparra.com
.