My friends, here's a great book to add to your holiday list. It's
DATING DA VINCI
by Malena Lott, a wonderful writer who recently joined our GCC group.
Malena had some charming and colorful answers to my interview questions, so here goes ...
What's the p
remise of your exciting new book, Malena?
DATING DA VINCI is a Texas-based Under the Tuscan Sun meets How Stella Got Her Groove Back. A young widow, 36-year-old Ramona Griffen, searches for joy with the help of a handsome younger Italian immigrant named Leonardo da Vinci. Her humorous and heartwarming journey takes her on some unexpected adventures of body, mind and spirit as she learns to let go of her grief to make room for a wholly new life.

The title came pretty quickly, early on. I love alliteration and really wanted to incorporate da Vinci since he's the catalyst that starts Ramona's renaissance. Since publishers have final say, I don't get too attached to my working title. I do like getting credit for this one, though! Of course the book isn't just about da Vinci and romance is only a part of the story, but I think it's catchy and hopefully it will catch people's eye to learn more about the book.

What pulled you into this story, and as a writer made you think 'I have to write this'?
Women, especially mothers, tend to put themselves last on the list. I wanted to share the story of someone who has lost the love of her life and has focused on just "getting by" each day, but is ready to find a way to be joyful again, even through the pain. The heart of the story really is, is there love after death, and the courage it takes to not only survive but to build a great life again.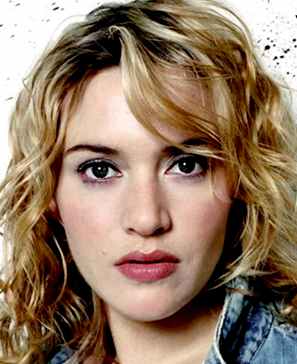 If you were in charge of casting the movie adaptation of DATING DA VINCI who gets the call?
I did envision the book as a movie as I was writing it. It helps if you can find actors that you can draw from. I imagine Kate Winslet (in her plumper roles) as Ramona, a sexy unknown Italian for da Vinci, Greg Kinnear for handsome, charming doctor Cortland, Jane Krakowski for her egotistical sister, and Sandra Oh for her best friend Anh. I'd only want a bit part. Perhaps the barista at Starbucks? Or be the bed salesperson when Ramona is shopping to replace her marital bed Lumpy. (I do a mean rolling of the eyes.)

Do you have a sample chapter posted?
You can read the first chapter at http://web.mac.com/malenalott/iWeb/Malena%20Lott/Excerpt.html.
Do you pay attention to book reviews? If so, has there been any particular review that made your heart do a little dance?

I use Google Alerts so I'm kind of like Santa. I know when people have said naughty or nice things about my book! Fortunately, reviewers have enjoyed Dating da Vinci, so that's a thrill when you click that link and get to read what people are saying about your "baby." I've selected some of my favorite quotes on
http://www.malenalott.com/
.
Thanks so much, Malena!