Another crazy Friday here. The big news is that
THE OTHER LIFE
was selected by the American Booksellers Association for their Indie Next Great Reads list. This is a huge honor and I'm thrilled!
Speaking of independent bookstores, the launch event for
THE OTHER LIFE
will be at the famous Long Island indie,
BOOK REVUE
. They put a big sign in the window about it, and a few friends snapped cellphone pics and sent them along. This one is from my buddy Keith Friedlander. (Click image for larger view.)
The BOOK REVUE event
is on
Friday, February 18, at 7 pm.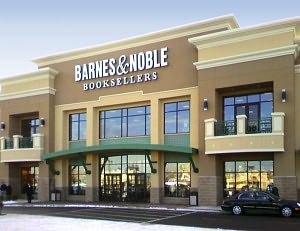 I'm also happy to announce that I'm doing a book talk and signing at the big, beautiful
BARNES & NOBLE in Carle Place
, New York. It's on
Thursday, March 3, at 7:30 pm
.
Click here for details
.
As long as I'm in a click-happy mood, here are a few more things I hope you'll check out:
• If you're not on my official newsletter mailing list, please
click here to sign up
. Very important: you have to click through when you get the confirmation email. If you don't see it within a few seconds, check your spam filter.
• At my publisher's request, I started a fan page on Facebook. I need as many "likes" as I can get, so if you have two seconds to spare, please
give me a click
. Thanks so much!!
• My friend
Liz Michalski
has
a gorgeous website
announcing her gorgeous debut novel, EVENFALL. Please
check it out!
Have a great weekend!