Here's another Hollywood entry on the Girlfriends Cyber Circuit Tour. Today I'm pleased to present
Golden
, by the talented Jennifer Lynn Barnes. Here's the tagline pitch to entice moviemakers:
Golden is about a teenage girl who uses her ability to see auras to navigate the complex social hierarchy at her new high school-- and to solve a sinister supernatural mystery that's haunting the hallways. Think 'Mean Girls' meets 'Charmed.'
I hope Hollywood is listening, because this sounds like a blockbuster to me. Here's who Jen would cast in the lead roles ...
As LISSY JAMES, reluctant new girl and even more reluctant seer:
Amanda Bynes
,
Amber Tamblyn
,
Michelle Trachtenberg
, or
Kay Panabaker
- vulnerability and an ability to do physical comedy and sarcasm are a must!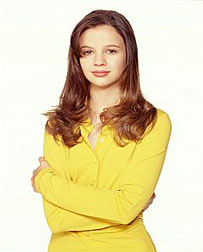 As LILAH COVINGTON, the hottest of the hot:
Kristin Kreuk
or
Willa Holland
- they have to be able to pull off quiet, but powerful, and say it all with one look.
As TRACY HILLARD, Lilah's sidekick:
Alexz Johnson
,
Jamie Lynn Spears
, or
Lucy Hale
- singing ability is a must!
As BROCK PHILLIPS, resident hottie,
Chad Michael Murray
or
Jared Padalecki
.
Once again, my elderliness is showing, as these beautiful young people are no where to be found on my radar screen. But I'm sure they're quite famous to everyone who got their driver's license post Y2K. Anyway,
Golden
sounds like a must-read for any young person coping with the social hierarchy of school--especially if they love a truly creative storyline. It's in stores now and makes a perfect summer read. For more information, visit Jen's website at
jenniferlynnbarnes.com
.