Sorry I've been such a bad blogger lately. My schedule is berserk and I just haven't had the time. But I'm feeling guilty that people click in here and there's rarely something new, so here are some random thoughts ...
If you want to drive an author completely crazy, tell her you're sure you saw her book mentioned in People magazine ... or maybe Newsweek ... or something.
Lately, my kids are insane over this website called ClubPenguin.com. They're begging me to pay the annual fee, but so far I've held out, and they're doing lots of fun stuff there for free.
Hey, if Oprah can recommend products, so can I. Here's a haircare thing I can't live without, Bed Head Shine Junkie. It's getting harder and harder to find, and I've resorted to ordering it online. Yeah, it makes your hair super-shiny. But also, if you have color-damaged hair, it smoothes it out. Fantastic!
I hate Capri pants. I just HATE them. If you're a fashionable female, you probably have at least a few, and maybe they don't look bad on you. But for most people, they just make you look shorter and squatter. Ick. Who needs that? Certainly not this 5'4" woman.
My talented friend Mark Ebner, a New York Times bestselling author, says some nice things about me and my book on his Hollywood Interrupted site.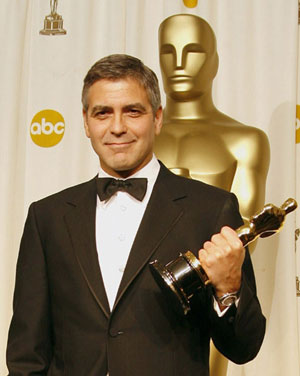 If you do a search on George Clooney at Barnes and Noble or Amazon, my book comes up. Cooool!
If you want to read an excerpt of Secret Confessions of the Applewood PTA, click here.
File this under Another Reason It's So Hard to Age Gracefully. I exercise and diet and diet and exercise and I'm still ... not thin. The only women my age who stay really trim are either runners or smokers. Alas, I don't have the knees for running. As far as smoking, the only thing I fear more than being fat is being dead. Sucks.
As long as I'm whining, can I just tell you that I'm suffering from allergies that make my sinuses swell, and I'm in pain practically all the time? The medications help, but I hate the idea of taking decongestants, antihistimines, steroid nasal spray and painkillers every day. Hot wet compresses help, but not enough. I'm open to suggestions, friends.
If you want to get emails from me about events and other book-related news, sign up for my mailing list.
Did you know that you don't need a Blogger account to post a comment on this blog? It's true! Just click the word "comments," below. I'd love to hear from you.