Feels like it's been a while since I've done one of these GCC goes Hollywood blog entries. And I'm happy to come back to it with DOLLAR DAZE, the newest Southern delight from the very talented Karin Gillespie.
Here's how Karin would pitch her book to our fictional Hollywood producer:
Cupid swoops into Cayboo S.C. to bring love to three widows. One, Gracie Tobias, the town's most proper resident hooks up with a doctor who turns out to be a duct doctor. The other two, Birdie and Mavis, fight over a high-school heart throb who threatens to ruin their lifelong friendship.
These belles sound like a hoot, don't they? Here's how Karin would cast it:
I would like Reese Witherspoon to play the youngest Bottom Dollar girl because she knows how to play Southern.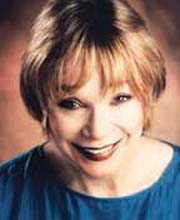 Shirley MacLaine , Meryl Streep and Olympia Dukakis could play the widows. Actually this might not just be a pipe dream...
My first book Bet Your Bottom Dollar was optioned by actor James Woods for film and he and I talked about Shirley and Meryl in the lead roles. Fingers crossed!
Karin spoke to James Woods ... about Shirley and Meryl! Wow! Good luck, Karin. I'd love to see both of these books as movies.
Meanwhile, you can buy DOLLAR DAZE at your local bookstore or online. For more information, visit Karin's website at
karingillespie.com
.