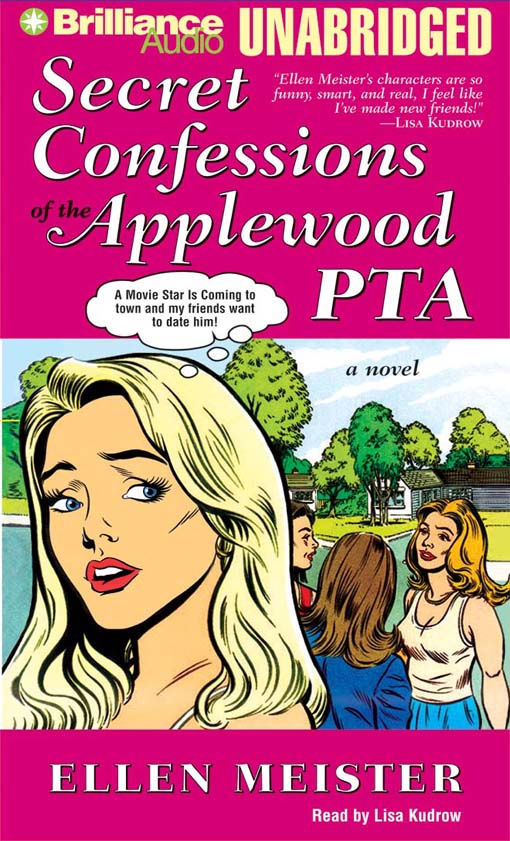 It wasn't easy, but I finally got my hands on a copy of that issue of EW that has a review of the
audiobook edition
of
Secret Confessions of the Applewood PTA
. My favorite quote:
"Kudrow pulls off a comic tour de force .... Raunchy, absurd and entertaining in the extreme." A-
Not only that, but check out the company we were in. The other audiobooks reviewed in Jennifer Reese's article were Ernest Hemingway's
The Sun Also Rises,
narrated by Wiliam Hurt
(B+)
, Erica Jong's
Fear of Flying
, narrated by Hope Davis
(A-)
, Wendy Wasserstein's
Elements of Style
, narrated by Cynthia Nixon
(B+)
, Harper Lee's
To Kill a Mockingbird
, narrated by Sissy Spacek
(A-)
, and Dennis Lehane's
Coronado
, narrated by Stanley Tucci
(B-)
.