How perfectly apt to be devoting my latest GCC goes Hollywood blog entry to a book called MORE CONFESSIONS OF A HOLLYWOOD STARLET by Lola Douglas. It follows Lola's popular TRUE CONFESSIONS OF A HOLLYWOOD STARLET, and here's how she'd pitch it to our fictional producer:
Just when Morgan Carter was falling in love with the simple life she'd built in Fort Wayne, Indiana, her identity as an infamous starlet was exposed. Now her mom wants her back in L.A., but Hollywood holds deep, dark secrets Morgan has yet to confront ...
And here's how Lola would cast it:


Believe it or not, I think about this all of the time. I've always thought that Hayden Panettiere would make a good Morgan--with a dye job, of course.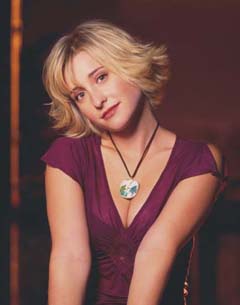 Allison Mack could play Morgan's Indiana best friend Emily Whitmarsh, and Jon Foster could play Em's twin brother (and Morgan's love interest) Eli Whitmarsh.


Kallie Flynn Childress would be awesome as Morgan's nemesis Debbie Ackerman.





Oh! And Sophia Bush could totally be Marissa Dahl, Morgan's Hollywood best friend.


Once again, one of my Girlfriends Cyber Circuit colleagues manages to make me feel prehistoric by assembling a cast I've never heard of, despite the fact that they're all probably hugely popular. At any rate, I'm sure they'd make a great movie of this delectable book, which even the finicky Kirkus Reviews was charmed by. You can buy MORE CONFESSIONS OF A HOLLYWOOD STARLET online or at your favorite bookstore. For more information, visit Lola's website at
loladouglas.com
.